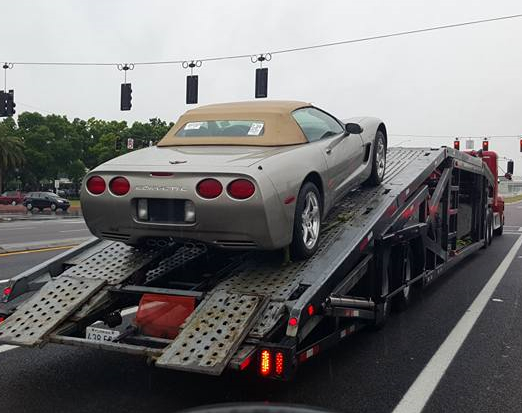 If you're looking for a reliable and experienced truck towing service in Sacramento County, Arden Towing Company is the way to go. Our certified operators are available 24/7 and can handle all types and sizes of trucks, from pickups to semis and dump trucks. With years of experience providing top-notch commercial vehicle hauling services, there's no need to look any further. Trust us at Arden Towing Company for the best truck towing assistance available.
We understand the frustration and stress of truck breakdowns on busy roads, and that's why we're committed to providing fast and reliable service. Our goal is to get you back on the road as quickly as possible, with minimal disruption to your schedule. So when you need a dependable truck towing service, look no further than Arden Towing Company.
We prioritize our customers and offer not only reliable but also affordable services. Whether it's day or night, you can trust us to deliver exceptional assistance with flat tires, low gas tanks, or faulty batteries. Our experienced drivers are always ready to help you with any immediate truck-related issue. Make us your primary option for all your truck towing needs and experience unbeatable convenience at an unbeatable price. Just give us a call at (916) 237-1356 and get free estimates
We Tow All Makes And Models
Arden Towing Company boasts a team of skilled tow truck professionals who utilize hook-and-chain trucks equipped with hydraulic boom winches and chains to safely and quickly transport all types of vehicles, regardless of size or weight. Our adaptable design guarantees secure handling during transportation, ensuring that your vehicle arrives safely and intact.
If you're in need of a dependable towing solution, look no further than our flatbed trucks. With hydraulic ramps, loading vehicles with broken axles and wheels is effortless, while larger vehicles remain suspended during transport for enhanced security and protection. This makes flatbed towing the ideal choice when you need it most.
Arden Towing Company is the perfect solution for all your truck towing needs in Sacramento County. With our team of highly trained operators and state-of-the-art equipment, we can handle even the largest vehicles, including semi-trucks. Our advanced technology allows us to transport your vehicle safely and efficiently to any destination of your choice, with no worries on your part. We take pride in offering the best industrial transportation services in town, so when you choose us, you can be sure that your needs will always be met. Don't wait any longer, contact us today.
Truck Towing From Anywhere In The County
Arden Towing Company is dedicated to providing top-notch customer service and meeting your needs. Whether you're dealing with a flat tire, an empty fuel tank, or a dead battery, our team is always available to provide reliable assistance, ensuring that you can get back on the road quickly. We take pride in delivering exceptional roadside assistance every time, so you can be confident that you'll be completely satisfied with our services.
Our focus on customer service and respect are central to our operations. We aim to offer outstanding truck hauling services across Sacramento County that you can trust when you need safe transportation for your vehicle. Our primary objective is to exceed the expectations of each and every customer, and we guarantee unwavering reliability. Contact us now to experience the difference for yourself.
Dial (916) 237-1356.